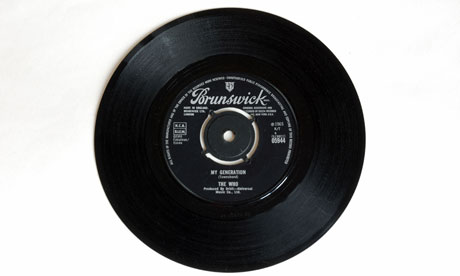 Charlie Brooker, in today's Guardian:
Look at the App Store. Read the reviews of novelty games costing 59p. Lots of slaggings – which is fair enough when you're actively warning other users not to bother shelling out for something substandard. But they often don't stop there. In some cases, people insist the developers should be jailed for fraud, just because there weren't enough levels for their liking. I once read an absolutely scathing one-star review in which the author bitterly complained that a game had only kept them entertained for four hours.

FOUR HOURS? FOR 59P? AND YOU'RE ANGRY ENOUGH TO WRITE AN ESSAY ABOUT IT? ON YOUR EXPENSIVE IPHONE? HAVE YOU LOST YOUR MIND?
It's an excellent article on the internet's entitlement culture, which also mentions the general attitude towards Spotify, a service which as far as I'm concerned doesn't cost enough. Or at least doesn't reward artists enough.
A couple of years ago I whinged about it for 'ownership' reasons. I've changed my mind completely on that bit, ever since I stopped using it exclusively on a computer and hooked it up to my Sonos S5 and my phone.
It's the biggest life changing revolution in how I listen to music. even more than the advent of iTunes. Last week I read about the new Blondie album, and I was then listening to it within seconds, including all the awful reggae tracks. Same with the 2009 Julian Casablancas record, described by someone as their favourite album of the century. I launched the Sonos iOS app and listened (and sadly failed) to hear what the fuss was about. It was better than The Strokes stuff, but then again to me so is Black Lace.
Having so much music available instantly is great for discovery and nostalgia.
Last night I listened to Addams Groove by MC Hammer. Now that is timeless.